30: Epic Bliss & Universal Magic with Sarah Lyons
Listen on your favorite podcast platform...
In this Podcast
Lori Harder just released her book, A Tribe Called Bliss, and YOU GUYS. You NEED this in your life! I am a little obsessed with Lori and all that she stands for. So much so that I went to her book launch event in LA last week. Hear the story of how I manifested that trip on today's episode, and stay tuned for a total recap of the event with my girl Sarah Lyons soon! Oh, and make sure to check out Lori's podcast, Earn Your Happy.
THIS VIDEO IS EVERYTHING << Watch It!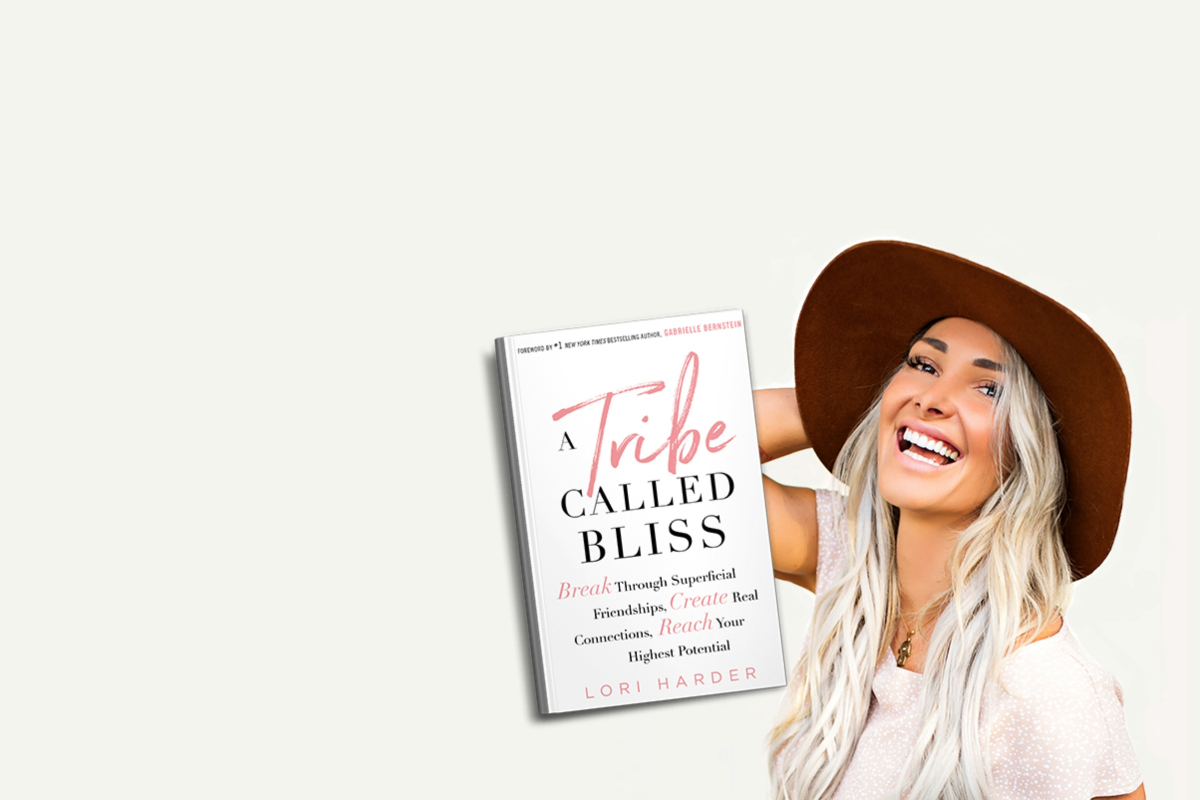 Tribe. Sisterhood. Magic.
The Epic Destination Photo Shoot in Las Vegas
Join PictureGroove Photography and AmandaLouise in Las Vegas August 21st - 30th.
Our guest... Sarah Lyons!
Sarah Lyons is based in the Southwest, and has had a successful career as a photographer since 2008.

Due to her focus and persistence, Sarah has made a reputable name for herself with PictureGroove Photography. She has landed multiple magazine covers, including FHM, Status Fitness, Planet Muscle, and more with the list growing. Over the years, her clients have become her friends, and look forward to annual or semi-annual shoots with her. At this point, Sarah is focused on shooting mainly in her home state of Arizona, where the weather is always ideal for shooting. She prides herself on all-inclusive shoots which include wardrobe styling, hair and makeup, and also coaching beforehand with PictureGroove bootcamp, which is a one on one "pre-shoot crash course" in how to

make your shoot the best it can be.

Sarah has also developed two new divisions of PictureGroove Photography. She is now offering consulting services for the models that shoot only with her, called PictureGroove Consulting. This process allows Sarah to go to bat for the model, and also help that

model to develop their individual "brand" within themselves.

Fit models and glamour is not all that Sarah shoots though. She is opening new horizons by shooting families, and high-end weddings.

She is constantly seeking challenges in her work, and thrives on growing with her business.

"Premier settings, locations, and treatment is what I enjoy giving my clients. I couldn't imagine doing it any other way"
You need to open your receptors. All the energy you want in your life is already there.
The Highlights
Sarah and I share our story of how we met, and how the Universe gave us the EPIC opportunity to attend Lori Harder's event last week.
A TRIBE CALLED BLISS Book Launch re-cap. (You DONT want to miss this.) We get all sorts of woo woo in this episode, so buckle up.
Follow Lori and the AMAZING Nicole Myden! @loriharder @nicolemyden
We give the low down on our co-founded event, Epic Destination Shoots.
SARAH HAS LAUNCHED A MAGAZINE!!!! Ah, how cool is that? Check it out at www.bodyscapemag.com ***One of the Epic Models from our shoot in Las Vegas will land the COVER of BodyScape!
Follow Sarah
@picturegroove & @bodyscapemag on Instagram
www.picturegroove.vom