29: Finding Herself in an LA Lifestyle - Confession with Heathyr Frances
Listen on your favorite podcast platform...
In this Podcast
Lori Harder just released her book, A Tribe Called Bliss, and YOU GUYS. You NEED this in your life! I am a little obsessed with Lori and all that she stands for. So much so that I went to her book launch event in LA last week. Hear the story of how I manifested that trip on today's episode, and stay tuned for a total recap of the event with my girl Sarah Lyons soon! Oh, and make sure to check out Lori's podcast, Earn Your Happy.
THIS VIDEO IS EVERYTHING << Watch It!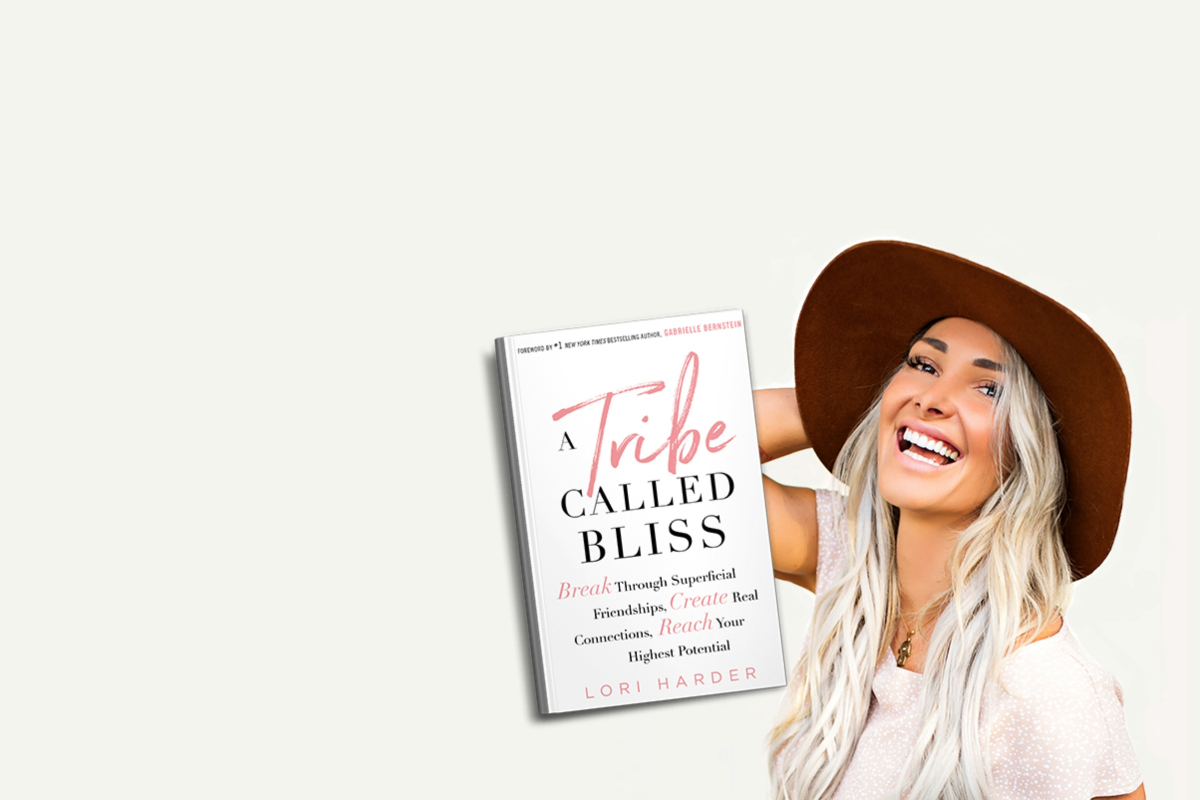 Tribe. Sisterhood. Magic.
The AmandaLouise Swimwear PowerMix
One of my favorite perks of being in the AmandaLouise Community is our Exclusive PowerMixes by DJ BrianE! We just launched a new one for March 2018. Click below to get access.
Our guest... Heathyr Frances!
Heathyr Frances is the owner of The DAB Company, a company created to enrich the self-esteem of young women, helping them to enhance their own "Dazzling And Beautiful" individuality. She is also the host of The DAB Company YouTube web series and has created various multi-media opportunities including a company blog and multiple social media outlets to support the company's vision.

As a young girl, Heathyr was shy, and would sometimes find herself trying to come up with the answers to life's difficulties on her own. Eventually, she did but wished she had the courage to ask questions and advice to a close friend or even a family member. A dream to be a fashion designer, at 18, Heathyr moved to Los Angeles, CA to attend the Fashion Institute of Design and Merchandising. Between the pressures of life and school and allowing peer pressures to influence her, Heathyr found herself living on the fast track of the "hollywood lifestyle" Working a full time bartending job & going down the wrong path she dropped out of school, and hit rock bottom. As time went on, Heathyr woke up from her bad REALITY AND Through her own self-will, supportive family & friends, Heathyr kicked her drug and alcohol addiction, started full time as a receptionist at an LA firm, and then using her entrepreneurial spirit to become a licensed spray tan technician creating and servicing her own client base. These tools gave her the strength to step out in "Down And Beautiful" form as the owner of The DAB Company.
I want to Inspire people. I want someone to look at me and say, because of you I didn't give up.
In This Podcast
Heathyr shares her CRAZY story of moving from Manchester, NH to Los Angeles and how her journey into the adult entertainment industry impacted her life.
The DAB Company... it stands for SO MANY THINGS and WE LOVE IT!
Down Ass Bitch. Dazzling and Beautiful. Let's hear your DAB!
FIT CHICK CHALLENGE! Let's make the world a better place for the women around us. Compliment a stranger, and make her day! Use the hashtag #ComplimentHer to share stories of passing compliments, or receiving them, and all the feels that went with it.
DAB Gear is coming soon! And in fact, you can get a FREE TEE from Heathyr! Listen in to find out how.
Follow Heathyr and The DAB Company
@lovedabcompany & @dabtv_heathyrfrances on Instagram
www.lovedab.com