39: The Power of a Team - Confession with Angela Turner
Listen on your favorite podcast platform...
In this Podcast
OUR NEW BACKSTAGE APPAREL IS HERE! I'm so excited to share that we can now outfit you on AND off stage. Customization is also available.
Comfortable and Practical for your next show.
The Mindful Fit Chick - Pre Workout Meditation
I just launched a new podcast, that will be full of 5-10min meditations specifically designed for pre-workout. These meditations will help align your mind to your fitness goals.
Our guest... Angela Turner
Angela is a mom, wife and entrepreneur. Day-to-Day she manages her own private salon suite where she services a steady nail clientele. Having worked in the industry for over 18 years, she's also managed to build a solid freelance business educating nail pros and working on magazine shoots. Angela fell in love with all things beauty at a very young age but it wasn't until later in life that she discovered a similar love for Fitness. After watching her father battle lymphoma and ultimately succumb to kidney failure (as a result of hypertension), she promised herself she would do everything in her power to make sure her girls (Kameryn, 18; Aedyn, 9) don't have to endure the same thing.

 

What started out as a Yoga/Pilates or other Group Fitness class obsession has morphed into a complete and total lifestyle change. Angela recently competed in the 2018 Max Muscle VA Classic where she earned 2nd Place in True Novice and took 1st Place in the Open category. She plans to compete again later this year and hopes to eventually turn Pro.

 

She trains 3 times a week with TeamTreauFitness - where her husband (Frank) is owner/lead trainer. When it came time to choose nicknames, her teammates deemed her "The Rock". Angela plans to complete her NASM CPT Cert with Nutrition Specialty by the end of the year and believes if she can help other women see past their own self-imposed limitations and reach their fitness goals, then she will consider herself a success.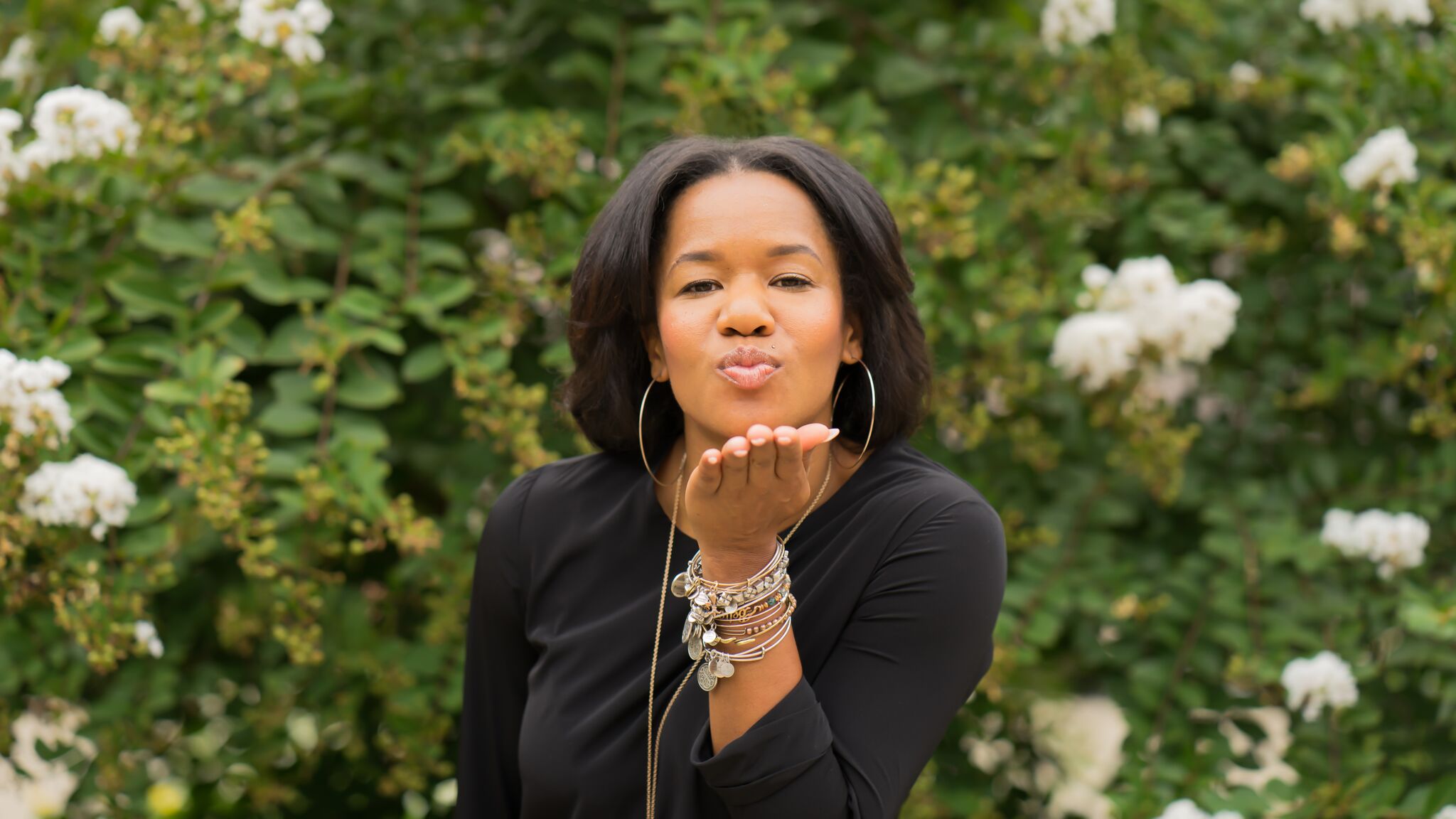 I compete to have control over my body and to feel empowered.
The Conversation
We caught up with Angela as she was driving to cheer on a team mate at Team Universe! How awesome is that?!
Angela's background is in Marketing and PR, and is now in the beauty biz.
Her team (Treau Fitness) trains together in person three days a week.
You'll be able to catch her on stage early Fall.
Unlike most competitors, Angela is looking forward to putting the weight BACK ON!
Like us here at AmandaLouise, Angela believes it is absolutely important to be HEALTHY when going on a competition journey.
Angela shares stories of "her girls"... the amazing sisterhood they've formed... and why the team is so important to her.
THE BURNOUT
This is a fun new segment we're doing with all our guests!
What are you most excited about right now? FOOD!
What is the best under $100 fitness or wellness purchase you've made? All natural slimming cream Heres a link on AMAZON!
What is your best piece of advice for a fellow fit chick? It's easy to get caught up in it all... be true to yourself.
Follow Angela
@ang1eang
@treaufitness