61: Be Open to the Journey - Confession with IFBB Bikini Pro Katie Kopfle
Listen on your favorite podcast platform...
Thank you to our Sponsor…
Fit Whip is taking the fitness market by storm!!!
Fit whip is the only protein ice cream on the market with only 10 carbs, 2 grams of fat and 20 grams of protein per serving. The serving size is huge and will totally satisfy your cravings. It is totally customizable, filling, guilt free and completely macro friendly Fit whip is the best macro friendly, guilt free dessert on the market.
The Mindful Competitor Program
I can't even begin to explain my excitement for this. Launching The Mindful Competitor Program. 13 Modules filled with meditations, journaling prompts and MORE to help you glide through prep as a happy, healthy, badass version of yourself.
Right now you can enroll and receive THREE FREE HOLIDAY MODULES! Want to learn experience this season with a sense of optimism, motivation, and happiness like never before??? Click below!
Today's Episode…
Our guest... Katie Kopfle
My name is Katie Kopfle, and I am an IFBB Bikini Pro, as well as a Prep/Posing Coach. I turned Pro last year, and have only been competing about two years total, so I'm still somewhat a newbie in this industry! But I'm excited to learn a lot, grow my business and name, and embrace all of the new opportunities and experiences that may come my way. My ultimate goal is to open my own posing studio, which is in the works, so fingers crossed it happens soon!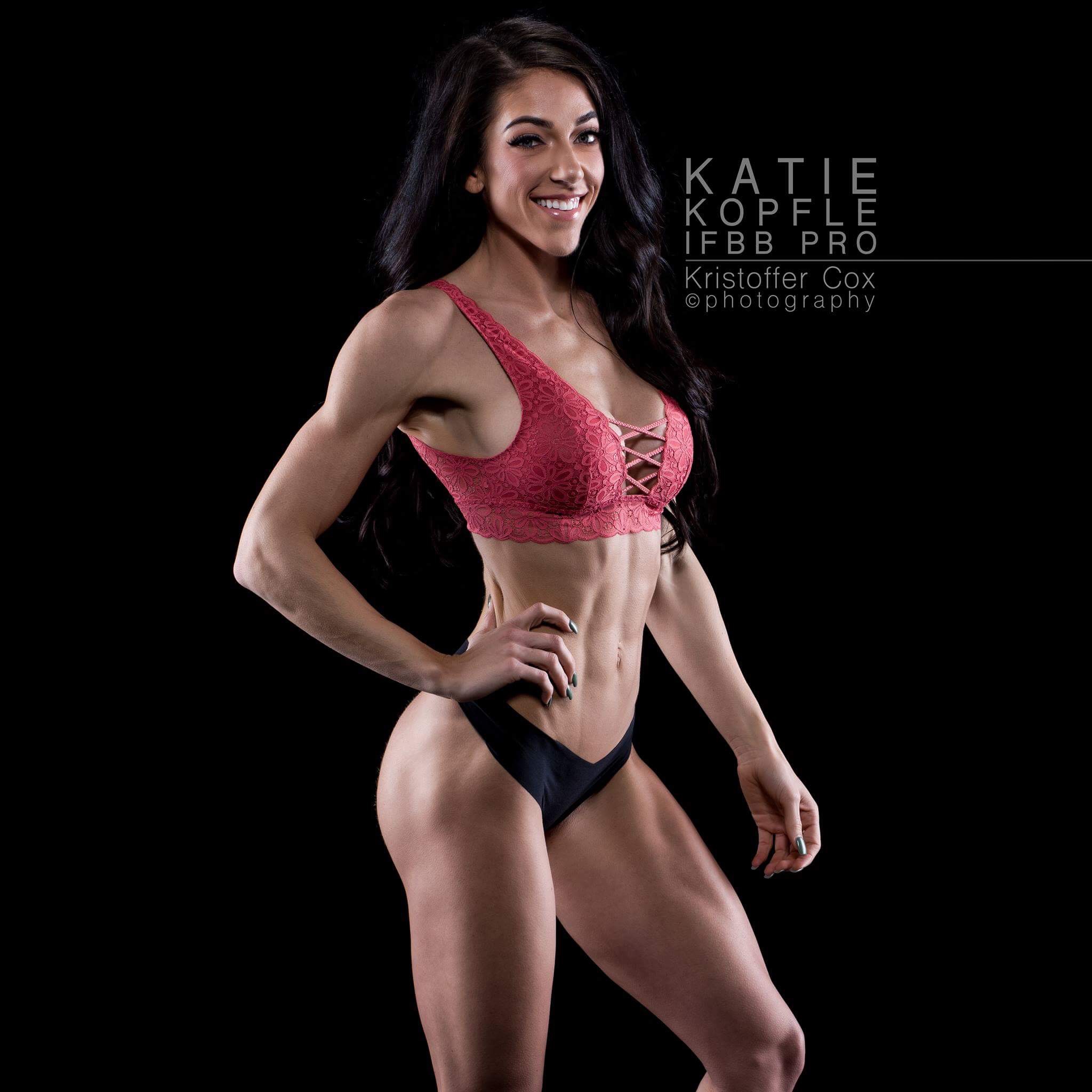 'Realize that anything is possible.'
The Conversation
Katie is a personal trainer (and went to school for it.)
She started competing because she wanted a goal… and went in it to WIN it! She's now done 8 shows and earned her pro card at Nationals Miami in 2017
"Be Open to the Journey"
Her current goals? Qualify for the Olympia, and reach as many people as possible with her message.
On posing…
It takes TIME to learn. Start early in your prep!

Confidence and Stage Presence are EVERYTHING on stage!

Don't go too fast. It's like public speaking, if you think you're going slow enough, slow down a little more.

Judges do not want to see Pro routines at the regional level. Be respectful of the level you're at
This sport is SUBJECTIVE, remember that. Things all happen in the right timing.
Her biggest challenge? Other people. Dealing with emotions of jealousy, disrespect, and judgement from people you love can be really hard. Competing is an isolating sport.
"You don't have to accept, but please respect."
On Comparison… we talk about this A LOT… but do NOT search hash tags for your show!!!! Social media is a filtered snap shot in time, NOT reality.
Her biggest joy: Going Pro, and watching her coaching business take off. The highlight of her day is client check ins and watching them succeed and get excite.
Katie is truly a passion driven coach!!!
THE BURNOUT with Katie
What are you most excited about right now? My career in fitness.
What is the best under $100 fitness or wellness purchase you've made? Sneakers! (Fav brand is Jordan)
What is your best piece of advice for a fellow fit chick? Realize that ANYTHING is possible.
Follow / Get In Touch with Katie
@katiekopfle
katiekopfle@gmail.com
www.katiekopfle.com