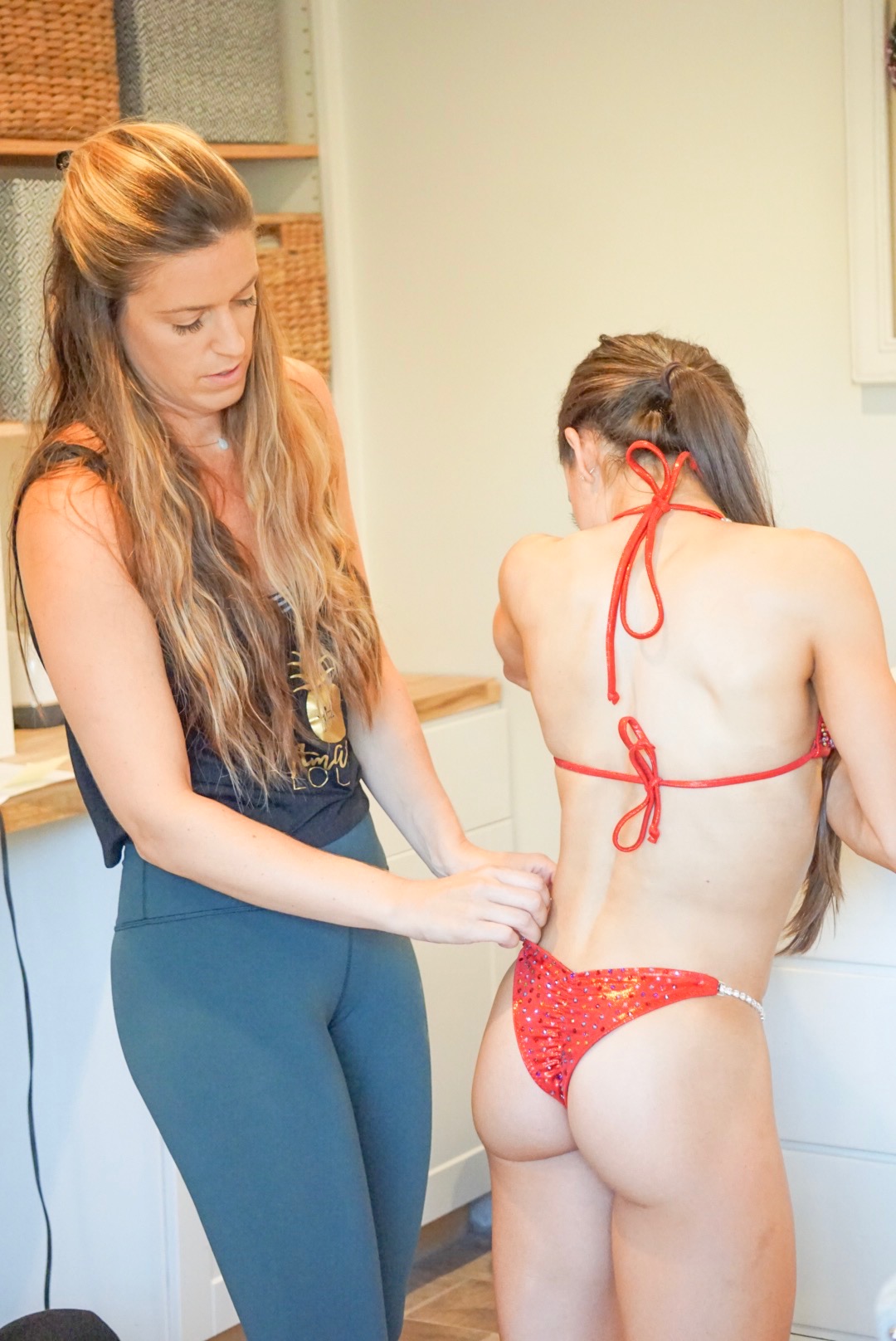 "It's life changing! I even used it to create some boobage. 100% never going back to the old ways of glue.' - Shayla, Glute Tape Client
After over half a decade in the business of making suits, we KNEW there had to be a better way of securing your bikini to your bum… after trying everything on the market, we just couldn't find the perfect thing. SO, we created it.
Introducing Glute Tape. The BEST way to make sure your suit is exactly where it needs to be on show day. This medical grade double stick tape is safe for your skin, safe for your suit, and takes the MESS out of suit security.
Ditch the spray and roll-on adhesives for Glute Tape!
Did you know those liquid adhesives can RUIN YOUR SUIT?! Yup. We have seen it countless times… it's sticky, gross, and really doesn't work all that well. Glute Tape works like a charm and leaves NO mess on your suit or skin!
Wholesale Purchasing
We will also have Glute Tape available at wholesale for those who would like to buy large quantities their businesses. (Minimum wholesale purchase is 25 packs.) Please fill out the form below and a team member will get back to you.
Here's what one of our suit designer partners is saying:
'I think it's great. Very easy to remove from fabric compared to glue. I am going to require all of my rentals us it.'